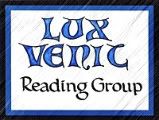 This week I am the girl who is running in late, catching my breath, finding my seat, and fumbling to get my book out and my thoughts together. I am late to the Reading Group, but I read my assignment for this week over and over.
Friday when the rest of the group was meeting, I was nursing a son who had two teeth pulled to make room for braces at the end of the month.
I took just a few paragraphs each morning and read through them over and over. Martha Peace is laying a foundation and I learn best by doing something over and over, including reading.
She shares, "This chapter...explains some of what you need to know about God and about yourself. Knowing these things, you will then see how you can trust God to protect you and why you need that protection"
She outlines God's Protective Authority very clearly:
God is perfect and we can completely trust that He knows what is best for us even though husbands are not perfect and many may not be saved. In spite of the husband's imperfections, God has chosen to place the wife under the authority of her husband. (1 Cor. 11:3, Eph. 5:23)
No husband has absolute authority over his wife because God is the absolute authority.
Therefore, when you are under your husband's (limited by God) authority, you are really putting yourself in the safest possible place - in God's will. God loves you and He is good. You need not be afraid.
Understanding God and His plan is so foundational before we can move forward and even find fulfillment in our role as a wife.
There are so many excellent posts this week from the others in the group. Please check them out at the Lux Venit Reading Group.